Do some words just make no sense?
Use this glossary to find out what they mean. Click on a letter below to see the entries, or click on ALL to see all of the entries.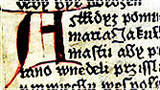 Have we missed something out? >> Send us new entries for our glossary.
Tip: Googling words
Did you know you can look for definitions of words and phrases using Google? To find the meaning of "My word" just use the search phrase
"define: My word"